Standards and Quality Assurance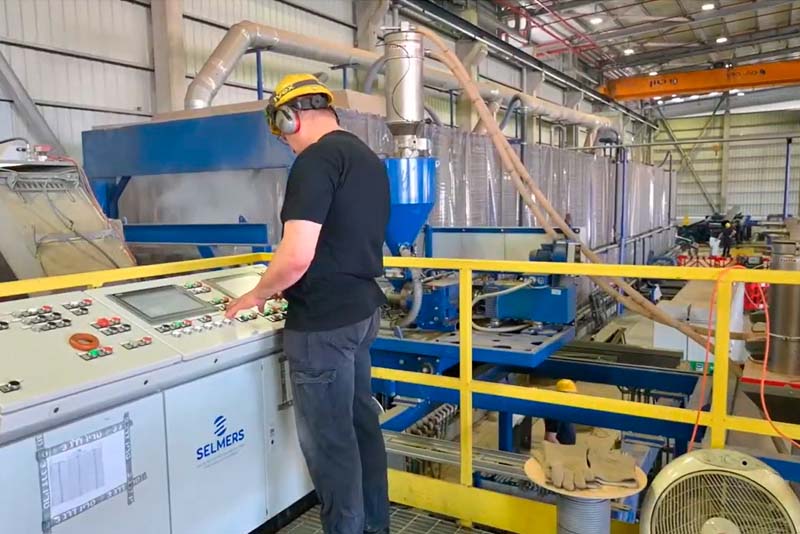 The company invests considerable resources in order to fulfill the quality and safety requirements required by applicable standards and specifications for compliance of the pipes.
The company's QA system is fully compliant with all quality requirements and has been certified as suitable for such requirements by the following accreditation bodies:
Full compliance with the Standard IS0 9001 requirements by Lloyds Register Company Quality Assurance
Full compliance with all American Petroleum Institute (API) requirements.
Full compliance with all Standards Mark requirements of the Standards Institution of Israel (SII).

All welding processes are tested using ultrasonic systems that are integrated in the production line.
All pipes undergo durability tests under high pressure.
In addition, all pipes designated for oil and gas undergo further ultrasonic testing after the pipe passes all pressure tests.
Such pipes are produced under supervision of a computerized monitoring system that records all stages of production and quality tests which each pipe undergoes.
The quality assurance process begins when a new order of raw materials is placed and extends throughout the arrival of goods, testing and all production phases up to final product certification.
As part of the quality assurance process we apply, the company operates advanced laboratories in close proximity to various production lines such as the steel pipe line, the three-layer polyethylene coat, and other concrete coatings and wraps.
At the metallurgical laboratory, the company certifies steels and other welding materials that are received at the plant; conducts various mechanical tests such as tensile, impact and bending stress tests; and carries out various microscopes for metallurgical tests using different microscopes.
At the Plastics laboratory, the company tests and certifies raw materials and conducts various long-term tests to determine whether pipe wraps fulfill all relevant Israeli and International standards requirements or not.
At the concrete works laboratory, the company certifies the sand and aggregate that is to be used in the process; examines the composition of mixes and investigates the relationships existing between different components of concrete (cement, silicate sand and water); and executes strength tests for hardened concrete blocks.