Shrinkable Sleeves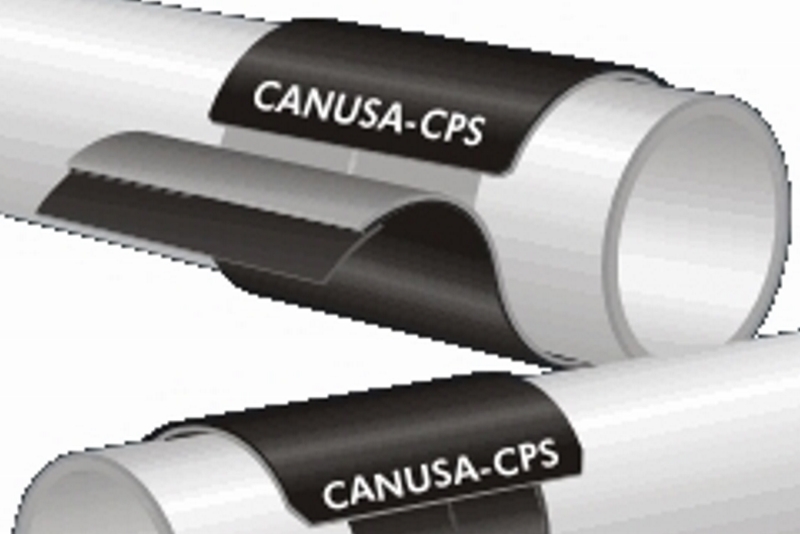 Heat shrinkable sleeves provide a quality solution for completion of joints in Trio coated pipes. Proper application of shrinkable sleeves provides excellent tightening of the sleeve along the entire head circumference, good adhesion to both the steel pipe and the fabricated wrapping, and uniform thickness.
Shrinkable sleeves are suitable for application on pipes that are welded using the butt welding or "bell&spigot" techniques and are supplied in dimensions that are suitable for circumference of the designated pipe and a suitable closer strip .

Guidelines for Application of shrinkable sleeves using a gas torch
Clean the steel pipe using a rotating wire brush until the steel is clean to Cleanliness Grade Sa-2. Remove all dirt, dust and foreign materials.
Use a torch to heat the steel pipe to a temperature of 60-70° C.
Take one shrinkable sleeve and begin wrapping it around the pipe while slowly removing the separation tape. Start at "Hour 11" position and fasten the sleeve to the pipe as you move along the pipe circumference.
Apply the closer strip along the edge of the sleeve over the overlapping section.
Use the gas burner to heat up the entire length of binding strip while pressing the strip (using heat resistant glove) to ensure proper adhesion.
Once the entire length of strip has bonded, use a burner to heat the sleeve, starting from the center and moving around the entire weld circumference. Once complete, start heating towards the sides and circumference.
When heating is complete, verify adhesive has spilled out over all edges of the geotextile circumference.
Comments:
Do not leave shrinking sleeves nor pipes wrapped in shrinking sleeves in direct sunlight!
Heat Shrink tape
Heat Shrink tape are designed for wrapping arcs, angles, junctions, etc.
Heat shrink tape are supplied in widths of 2" or 4" and are 1.5 mm thick.
Roll length - 15 m